Conference & Meeting Room Options
Unnecessary meetings are the worst part of any workday, but unfortunately, they cannot be avoided altogether! For the meetings that do need to happen, having them in a conference or meeting room that is well-designed, and outfitted with the correct tools, can make a big difference when trying to get things accomplished.
The setting will have a big impact on the effectiveness of the meetings and should be scheduled accordingly:
Flexible Meeting Spaces
A large conference room is perfect for department check-ins or client meetings. However, these rooms are less than ideal for quick brainstorming sessions or one-on-one discussions.
With conference room shortages a major problem for many growing businesses, these largerthan-life meeting areas are often booked for small purposes, which is a waste of resources and leads to impersonal conversation.
To solve this dilemma, many businesses are opting for flexible, customizable conference room designs. But don't worry — there's no need to tear down drywall or install new beams. Flexibility comes with removable wall dividers, so you can break up one large conference room into two smaller meeting areas or merge several spaces together to fit a big group.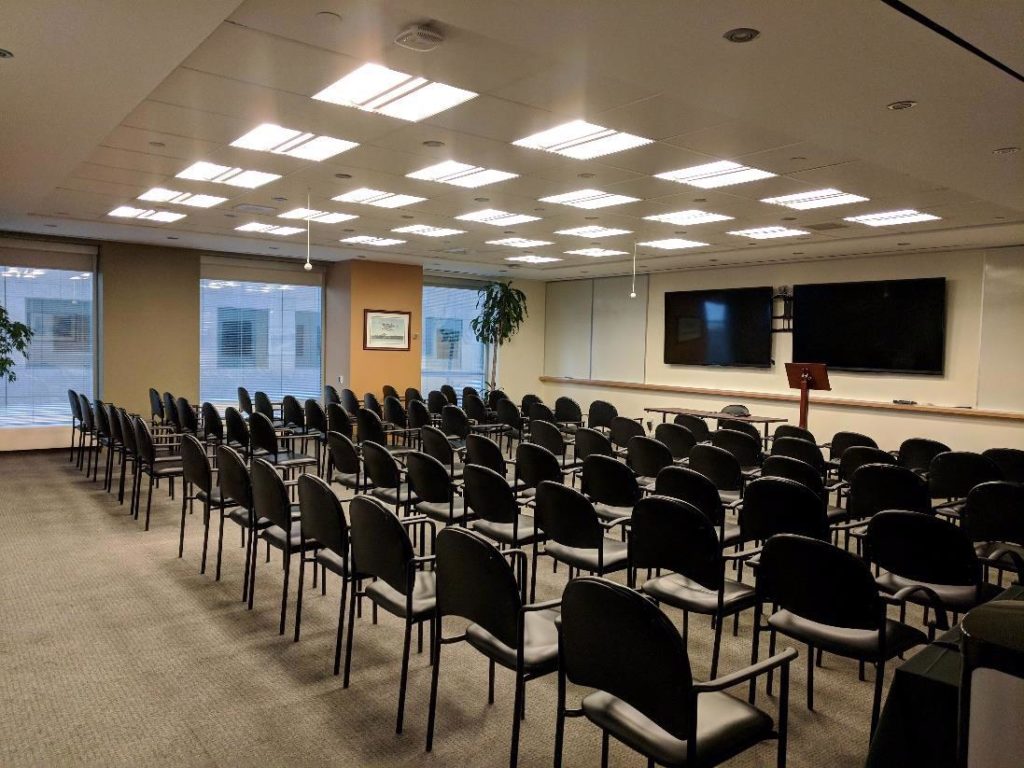 Make Sure to Strategize
Your Layout Is a conference room table for a large room going to be feasible if you transform the space into two smaller meeting areas? If this is a concern, using several rows of tables will be more practical than a single conference table.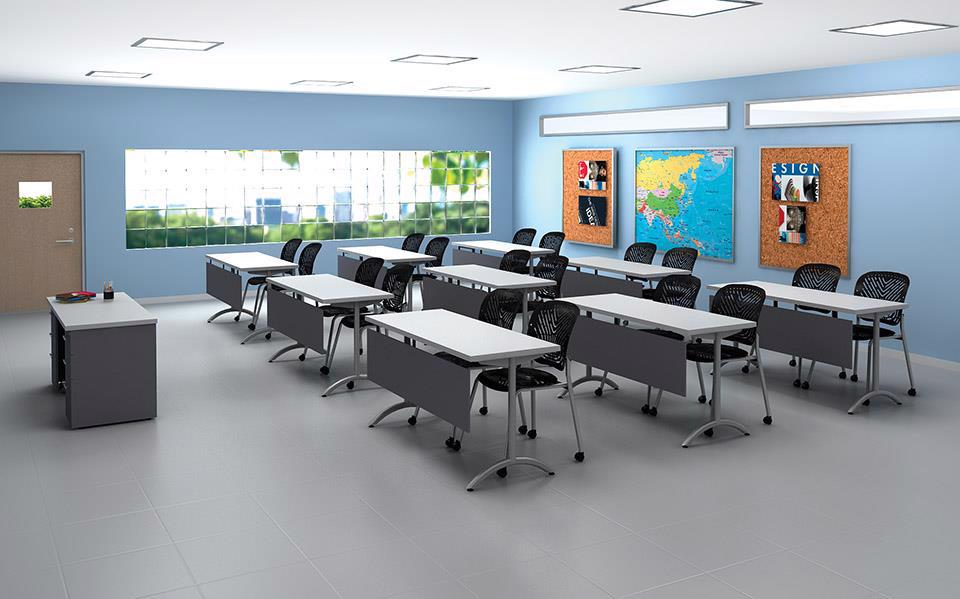 Maybe a U-shaped style will make presenting easier for a speaker. Or perhaps your room can fit more people if you use a classroom-style arrangement for your tables and chairs. Whichever way you decide to place your furniture, be sure that meeting attendees will be comfortable; that means ample elbow room, the ability to see and hear clearly and enough space to walk around if they need to.
Use Interactive Whiteboards
Interactive whiteboards enable you to deliver more dynamic presentations, so you can have more productive meetings.
Combined with your video conferencing platform, you can:
Annotate documents and photos.
Record meetings.
Save and email files in various formats.
Collaborate with team members across devices, offices, and time zones.
Interactivity keeps everyone engaged and technology makes meetings run more efficiently.
Video Conferencing
The concept of working from home is here to stay, which has benefits for both employees and employers. However, meetings can become tricky in remote scenarios. Traditional phone calls might get the job done, but there's no denying that face-to-face interactions can often result in more productive, collaborative conversations.
Since meetings will never be avoidable (sorry), video conferencing technology is a must-have for modern conference rooms around the world. Software programs like Zoom offer video conferencing, interactive whiteboarding and screen sharing so that all employees can make their meetings more efficient — whether they're in the same room or different time zones.
One thing to note here is that the types of video conference equipment that you will need — like cameras, speakers, microphones and so on — will depend on the size of your meeting rooms. And if you're embracing flexible meeting room designs, precise placement of this equipment is going to be crucial.
CA Office Design is the leading space planner in Southern California and specializes in designing Conference & Training Room Layouts, Ergonomic Offices and Workstations, thereby improving working conditions for employees, and optimizing office space for employers.
Feel free to contact us for a free consultation.